Stop the water while using me
STOP THE WATER WHILE USING ME est la première gamme de cosmétiques avec un appel environnemental clair à économiser l'eau. A L'atelier des Rouges, on aime particulièrement le design simple et sobre de ses emballages, qui rend le message immédiatement clair.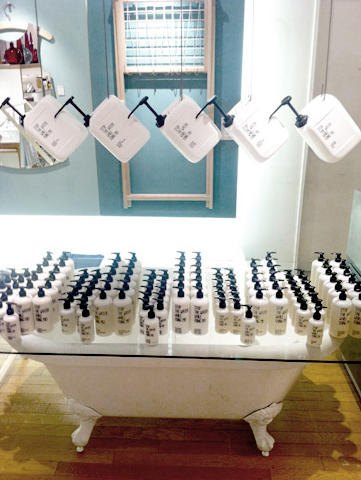 « Stop the water while using me » est une marque allemande éco-citoyenne de cosmétiques bio.
Shampooing, gel douche, savon pour les mains, lotion pour le corps, et même dentifrice, tous les produits de la marque sont purement naturels, à base d'huiles essentielles, sans parfums de synthèse, sans colorants ni conservateurs, sans aucune expérimentation animale.
Conscience écologique  oblige, les flacons sont rechargeables…
Stop the water while using me dans notre e-shop